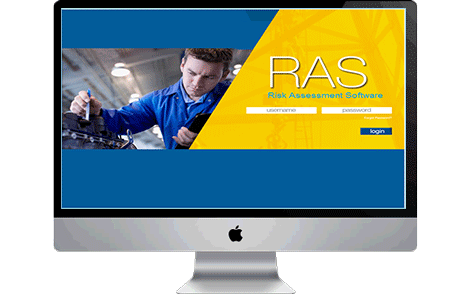 IRCA's RAS- Risk assessment software is a web based enterprise class suite of best risk management software which is designed to ensure the recording of all level of relevant risk within an organization. It runs in a stand-alone and networked environment, and provides companies with relevant information but allows the risk within the business to be managed. Now as per the Company standards every company has to have a best risk analysis tool to analyze the risk involved within the work place for the safety of the employee in any industry.
The key function of the IRCA's Risk management tool or risk analysis software is very unique and useful to reduce the risk involved in a work place and capture the activities going within the work place. The key functions of the risk management framework are
Organizational Structure, business processes and activities tracking
Recognized standardized methodologies
Project management of risk assessment
Data recording including current and suggested controls
Rich data mining, allowing detailed, company or Organizational risk registers
Data analysis via built-in filtering criterion
Standardized report generation
Action Management or Operational risk management (internal or External Sources of action)
Dashboard tracking key areas of risk
Quick links to outstanding action, assessments, last data point, last report accessed, as well quick search facilities
Risk register logging and revision tracking
How IRCA's RAS, The Risk Management System Works?
The Risk Assessment Process helps the Risk Determination in few steps are as follows
Identification and Mitigation of Hazards (risk identification)
Risk Register
General Corrective Action
The Risk control Software also us some Risk Assessment Techniques or Risk Assessment Activities to reduce the risk involved in a organization. The techniques are
PHA - Preliminary Hazard Analysis
HAZOP- Hazard & Operability Study
SWIFT - Structured What-If Technique
WRAC – Workplace Risk Assessment
HIRA – Hazard Identification and Assessment
JSA – Job Safety Analysis or Job Hazard Analysis
The safety risk assessment tool which ensures the in reduction in functional or operational risk involved in a work place or in a company.