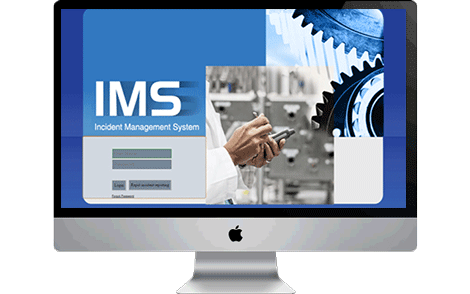 IRCA's Incident Management Software is a complaint reporting or tracking software or application which gives a clear picture about any risk involved or incident happens in any organization, whether it can be a small business or a giant industry.
So what if your organization wants to know about any incident as soon as possible and any one can report it from any electronic device like mobile phone, Computer to the concerned department. And the incident can be solved in a proper process in a single incident management system software. It can be widely used in the high risk industries like Nuclear Power, Aeronautics & Airline, Mining, Military, Healthcare, Manufacturing, Oil & Gas etc.
Why IRCA's IMS - Incident Management System?
IRCA's Incident Management Software is a web-based reporting, recording, analysis and follow-up tool which is designed in such a way, where anyone can report in the risk management system software and assign to the concerned team to look into the incident. The Complaint Management Software helps you to investigate the incident and take the correct incident action plan to execute. The investigation software or the incident command system is a structured step by step technique that focuses on finding the real cause of incident and dealing with that rather than continuing to deal with its symptoms.
The key Function of IRCA's IMS – Incident Management System Software are as follows:
Incident Report
Evidence / Data tracking, storage and retrieval
Incident risk Classification
Investigation Facilitation
Cause Analysis via IMS investigation methodology
Incident workflow enforcement via access control and business rules
Compete traceability via detailed audit trail and access control
Data analysis via built-in analytical reports
The Key reports that IRCA's IMS, The service management software provides are
Flash reports – for instant incident / non conformance notification
Detailed incident investigation report
Incident cause analysis report
Corrective action status report
IRCA's IMS software is supported in both android and iOS Operating Systems where anyone can report like any Employee or any Anonymous person too.