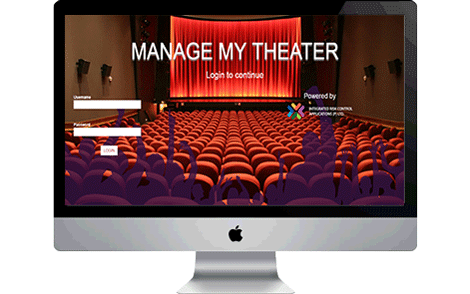 Join the world's first movie theaters management application to manage theaters in the clubs for members to book movie tickets online.
What is MMT – Manage My Theater?
Clubs – Manage My Theater lets you organize your theater operations without a hassle. Be it a thrust stages, platform stages, an open theater or a theater with multiple screens we have a solution for you to handle it easily with our movie theater management tool.
How MMT works for clubs?
Manage your theater seating arrangement/change status of each theater row or seat as per your convenience
Manage the reports / Analytics from the dashboard to keep track on revenue generated for each movie tickets booking and pull out the monthly reports of your movie screens at just one click.
Manage the operations of movie theaters in the club.
Clubs can also manage ledger accounts, maintenance tracking, Special booking based on the member requirement.
Benefits of the clubs:
Control over movie tickets bookings of members of various categories
Screens wise revenues earned
Control over guest entries and guest charges
Tracking of booking history
Email / SMS facility for quickly sending of movie ticket booking invoice
How MMT works for club member?
MMT Online booking system gives the facility of remote bookings and instant payments for the film ticket booking. This is a complete hassle free process.
Browse for movie tickets, movie ticket prices, movie show timings and movie ticket offers for current movies playing in theaters or upcoming movies.
Members can buy movie tickets in advance and ensure that you get a seat in the theatre or even get you a better seat of your choice.
Benefits of the club members
Book according to your convenience
The plethora of options for cinema ticket booking
Simple and easy to book tickets online
Avoid standing in a queue for couple of movie tickets, MMT save your time with online movie ticket booking features.
Get the cinema tickets with seat numbers printed on them from your home, office, college, etc . Enjoy the convenience through MMT – Manage My Theater.