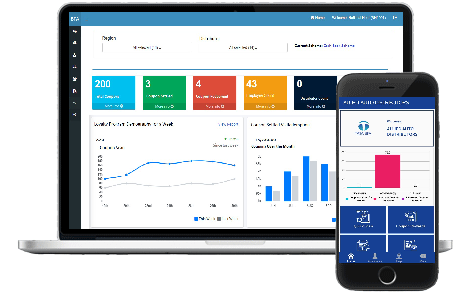 Our sales flow automation system gives you complete control of your business management and the power to speed up the overall performance of the organization.
Businesses today often succeed or fail based on how efficiently and effectively they manage everyday business task of Sales. Using SFA software you can automate the business tasks of sales. Our software can be tailored to provide your salespersons with precisely the information they need to close sales and facilitate order processing the way you do business.
SFA solutions puts into the hands of your Field Sales Force the tools they need to effectively compete in today's marketplace. At the same time, it lowers the cost of the fulfillment process while increasing efficiency, accuracy and that most critical factor - "Customer Satisfaction". This Software includes Indent Order management, Customer contact management, Order taking, even Sales forecast analysis, accounting history, Beat route tracking, daily call activity of SSF. It can let you provide your sales force with mobile access to real-time information while it allows you to manage the entire selling process, including post-sale follow-up and support, as well as up-selling opportunities
Why IRCA's SFA – Sales management software?
Every business need daily business tracking or sales tracking, inventory management, tracking of sales persons, sales analysis, lead tracking, CRM, etc. Our sales flow automation tool gives you all the features at just one click.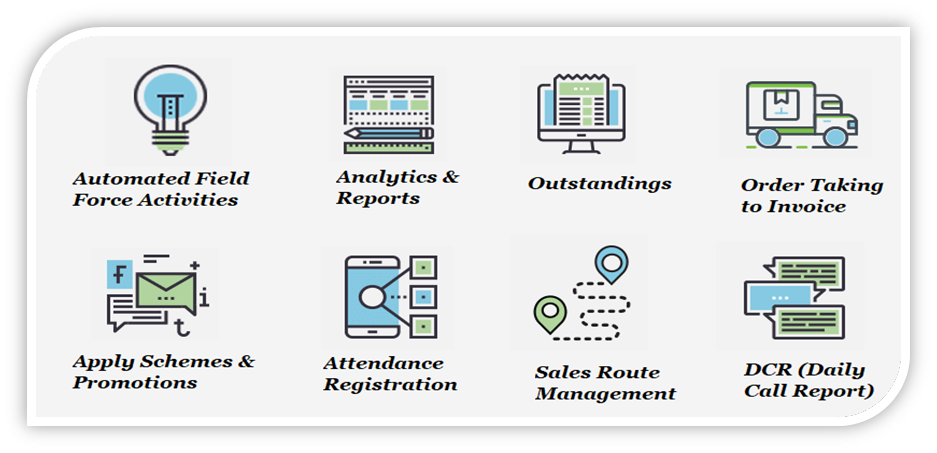 Easy Data Entry, Data Selection and paper less entry
Sales team to efficiently access and manage the information relating to their customer and product
Real time retrieval and updating of information provides correct information at the right time as and when required
Increased productivity
Reduction of duplicity and errors
Real time location tracking of sales person
Reduce sales cost
Discovery fake orders
Payment collection information on real time bases
IRCA'S SFA Sales tracking software improve supply chain management and deliver an end to end, procure to pay process which includes: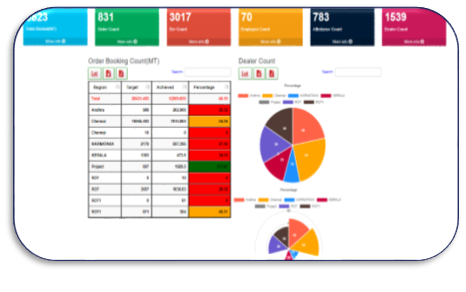 "A well designed dashboard is a remarkable and simple way to share information when and where needed!"
Dashboards provide a powerful way to monitor your business performance
Executives rarely have time to sift through pages of reports to understand how their business is performing. The objective of this dashboard is to quickly summarize sales performance to executives so they can get the important facts about their business at a glance.
The Dashboard is intended to simplify analysis — reducing the time to consume information from hours to seconds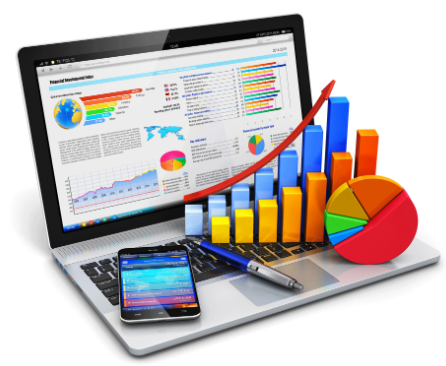 "Generate daily, weekly, or monthly Reports for performance tracking"
Reports – MIS Reports, Multiple Dashboards
Visits Days – Visits Count, DCR & Order counts
SPANCO Analysis, Cluster Dashboard, Branding
Analytics Reporting makes it possible to generate dynamic real-time reports, with the flexibility to change the parameters and variables as required. It comes with an extremely user-friendly interface, meaning that the decision makers may glean insights on the fly by themselves, without analytics being another distinct task by itself.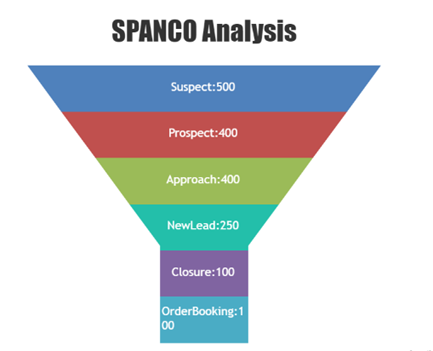 "SPANCO Chart – Suspect, Prospect, Approach, Negotiation, Closure, Order Booking!"
Suspect - This is the identification of the customer and seeing whether there is an actual need for the service or product.
Prospect - Here the sales people will identify the sales lead and look at the chances of converting that lead into a long term relationship with the customer.
Approach- This step initiates the touch point of the sales process where the sales person has to analyse what product is to be sold to the customer whether the high end product or the no frills version of the product
Negotiation- During this stage the bargaining starts on the various aspects such as features , pricing etc
Closure- The order gets finalised and all negotiations get completed by this stage
Order- The order gets delivered to the customer as per the payment terms . The feedback form is taken from the customer so to assess whether the customer expectations have been met or not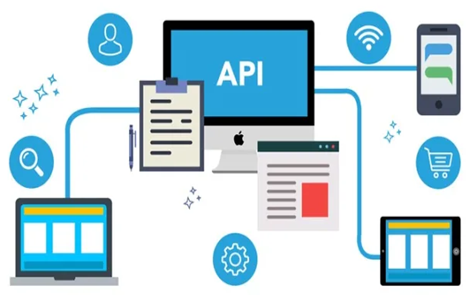 "Integration with all kinds of systems for backend, front end and middle – level process"
In house Software
Third Party Software
Payment Gateway
Benefits of SFA – sales tracking application
End to End Field Force Automation
Upsurge Sales Team Efficiency by 50%
Live Tracking of Field Happenings
Higher Market Reach with finest Sales Staff
Growth in Customer Touch time and Fulfilment
Multiple Scheme Management
Analytical Reports to know the health of the Company
Geotagging and Geofencing
Why does your business need IRCA's SFA
Easy Data Entry, Data Selection. No Pen-Paper entry required
Sales team to efficiently access and manage the information relating to their customer and the product
Real time retrieval and updating of information provides correct information at the right time as and when required
Increased Productivity
Reduction of duplicity and errors
Real time location tracking
Reduced sales call cost
Discovery fake orders
Payment collection information on real time basis
Generation of New Leads
Increased Customer Satisfaction